Kokoda Caravans
Couples Off-Road
Luxury vans engineered for Off-Road travels

EXPLORE OUR COUPLES OFF-ROAD RANGE
Couples Off-Road Caravans
Ruggedly built for the Australian Outback.
Luxuriously designed for your comfort.
COLOUR OPTIONS
Choose your own style! Everyone has their own styles, and we have the following options you can choose from when you customise your van.
ABOUT OUR COUPLES RANGE
Kokoda's off-road caravans have been designed and constructed to give added strength, ground clearance and durability, for off-road usage.
What is Off-Road
If you're looking for the ultimate freedom on your travels an off-road capable van is the only way to go. They're designed to travel on all roads and accessible paths off the beaten track that touring vans just can't get to. Even something as simple as going over a tight kerb can challenge a touring van, potentially causing damage. Our off-road vans are purpose built for off-grid camping and a durable construction provides piece of mind. Built to stand the test of time and rigours of some of the toughest places like the Gibb River Road, this option will take you where you want to go.
Our Couples Range
Whether you're downsizing, upgrading from a hybrid or pop-top, our Couples Range is sure to tick all the boxes. At Kokoda, we're passionate about providing the ultimate experience in customer service to our adventure seeking clients.
Melbourne made with top of the line fittings and fixtures, we have thoughtfully designed our caravans to provide the creature comforts of home in an adventure ready package. Built with strength and durability in mind, we know you'll love your Kokoda.
WHERE ARE KOKODA CARAVANS MADE?
Kokoda Caravans are Melbourne made and are about as Australian as a caravan can get. We have an Aussie owner who has sourced the best Aussie parts and component manufacturers going around.
Kokoda Couples off-road caravans for your romantic getaway
Packing up for a weekend get-away and setting off for a romantic adventure with your partner is a great way to avoid getting stuck in a rut. Especially in an off-road Kokoda! Grab every opportunity to enjoy new experiences and keep the excitement alive with one of our 2-berth off-road caravan options. Making new memories with your favourite person has never been easier, or more fun than in a Kokoda!
Whether for an off-road trip across Australia, a relaxing journey down to the coast, or full time travel, Kokoda has a range of vehicles for a brilliant caravanning experience. Explore every mile of your homeland while getting closer to each other!
Choose the best 2-person off-road caravan, pack your bags, the snags, a few cold ones, create a travel playlist and you're good to go. Make every trip feel like the honeymoon with every turn you take in your Couples caravan.
Built with quality, durability and luxury in mind, our caravans withstand everything the Outback can throw its way. Don't forget to have your van serviced every three months of constant use and do a complete check-up every year.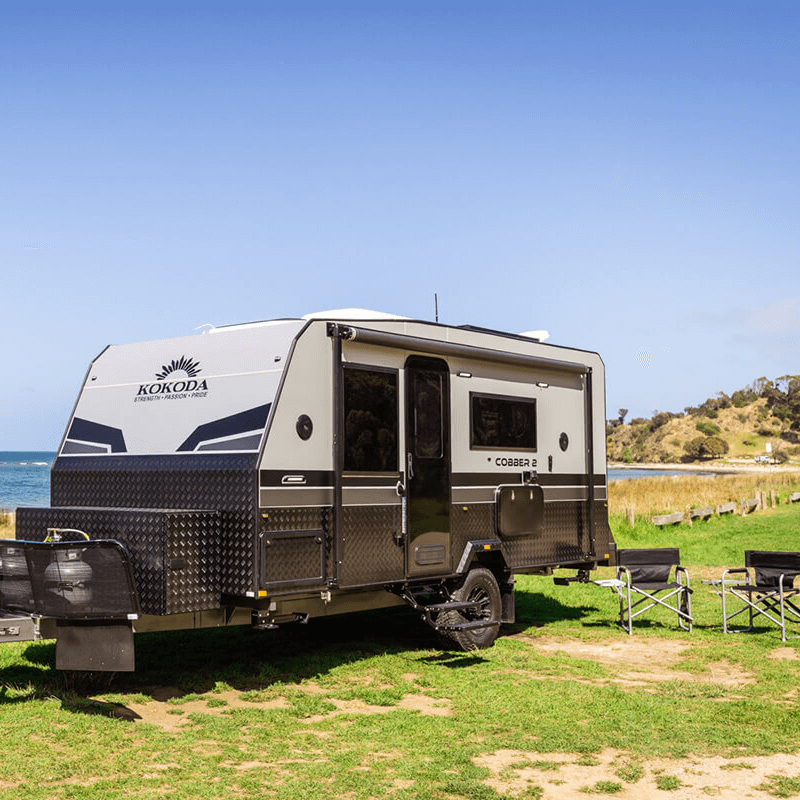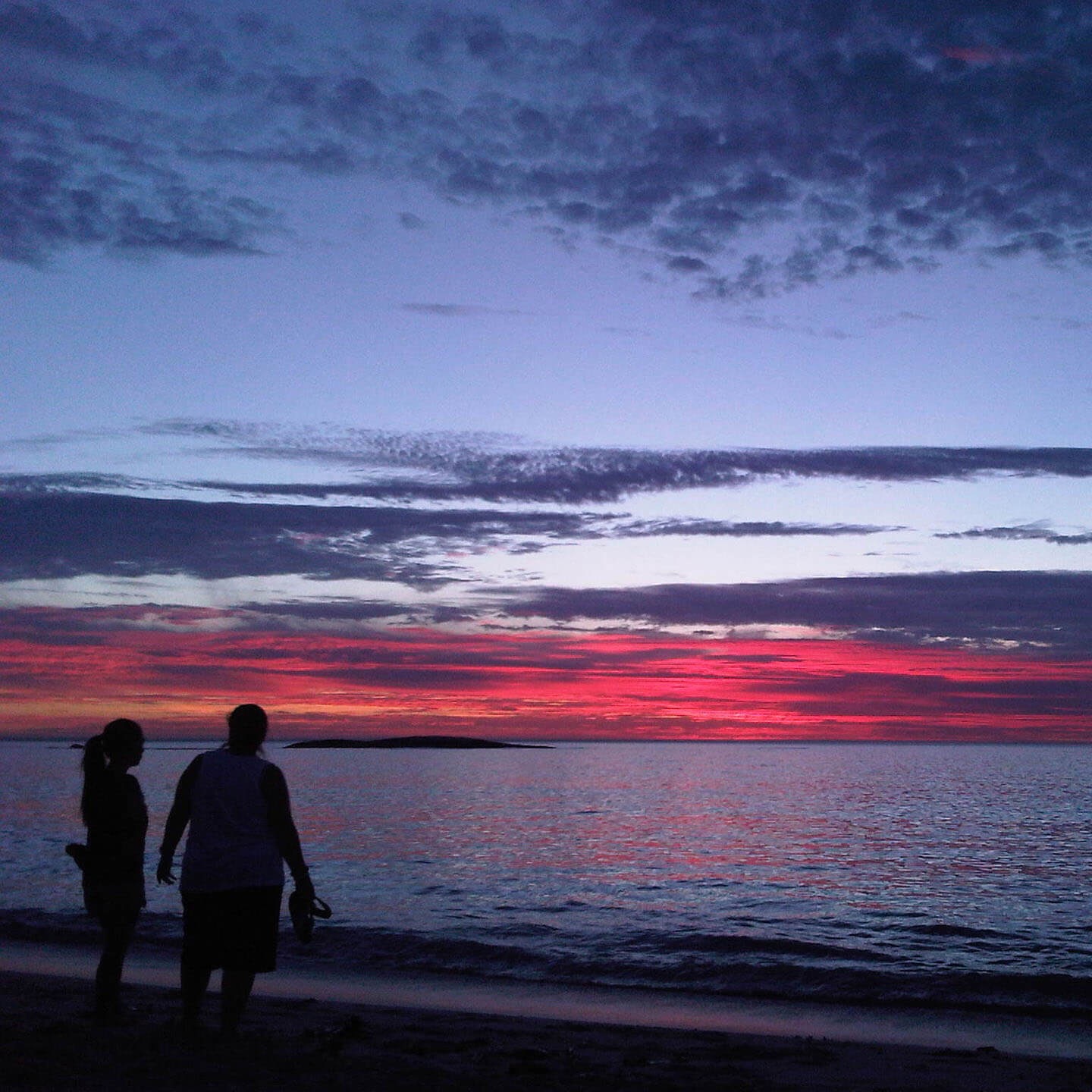 Couples off-road caravans in Australia: Live your dreams!
Is your partner an avid outdoor adventurer who dreams of hitting the road but you're just not sure about compromising creature comforts? Do you both want to have it all when planning your next holiday but can't seem to agree on 5 stars or under the stars? If this sounds like you, we can help find a middle ground.
Equipped with stylish amenities, our 2-person off-road caravans feel more like a posh hotel than a bunkhouse. A queen-size bed, shower and full kitchen will make your journey comfortable and enjoyable. You can even give up your rental apartment for a well-equipped caravan and wake up every day with a new view to enjoy.
The ultimate freedom is what you gain with Kokoda Couples. Our caravans are ideal for off-grid camping and exploring secluded Aussie spots. You have now the power to choose a place to stay.
Whatever terrain you're going to explore, you can do that without leaving the comfort of your home. National parks, picturesque beaches and valleys are now open for you throughout the seasons. Feel bored or lack inspiration? Step into your double off-road caravan and begin your journey!
Buy a 2-person off-road caravan for stress-free travelling
Rural areas stand out with fantastic nature and peace you can't find in a city. But it can be challenging to reach such a place with a caravan not designed for off-roading. If stress and anxiety are not your favourite companions, invest in a Kokoda Couples caravan.
Shop Couples off-road caravans to find your perfect fit to travel on rough roads safely. If you can't decide on the right van, contact our adventure loving sales team for some friendly advice.
Owning a 2-berth off-road caravan in Australia means you can:
● Change your plans without the fear of sleeping in the rough
● Store all the gadgets and clothes you need
● Enjoy your morning cuppa with a stunning view
● Get away from the hustle and bustle of daily life
● Take your four-legged friends with you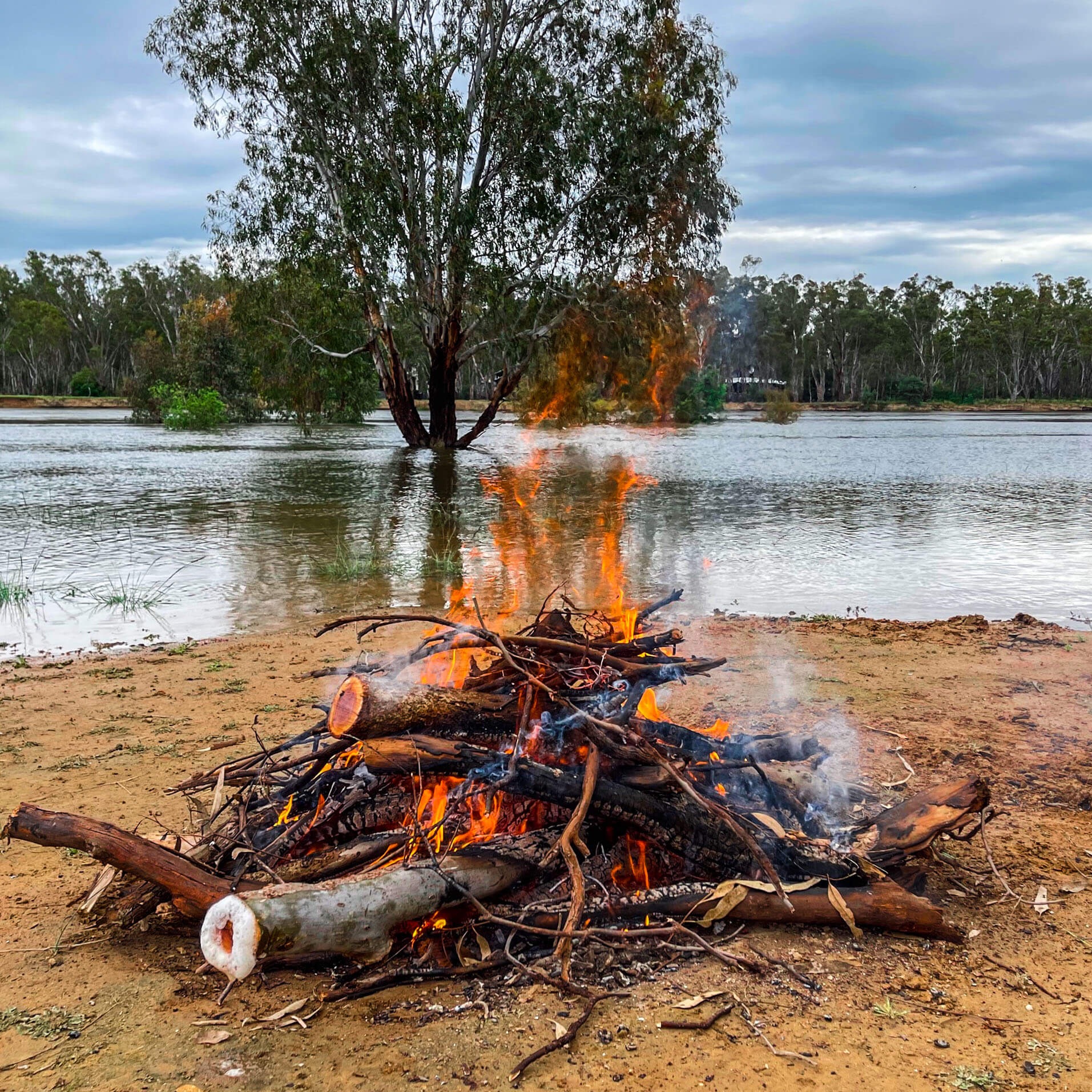 Send us a message
Contact us to find out more about our models, to book an appointment, schedule a call or how to purchase a van. We'll do our best to get back to you as soon as possible.
AUSTRALIAN MADE
Made and manufactured in Melbourne, Australia.
GREAT VALUE
Premium quality and unbeatable value.
QUALITY BUILT
Built with attention to detail and high quality.
NATIONWIDE WARRANTY
Offering a nationwide warranty so you can have peace of mind.