PRE-TRAVEL CHECKLIST
Begin your adventures with confidence.
Kokoda is here to make this journey smooth and carefree.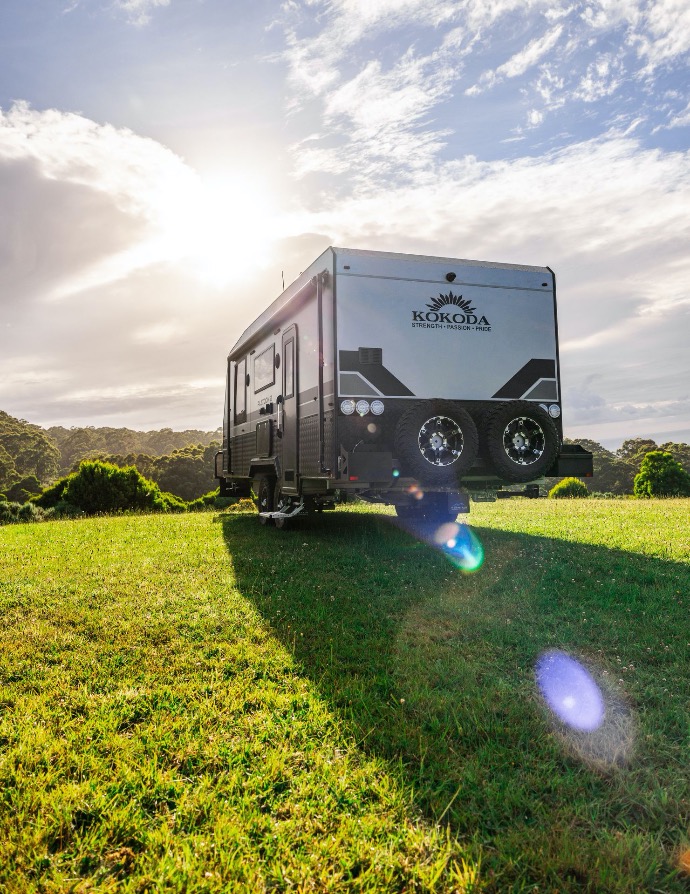 Pre-Travel Checklist
Before you start your adventure there are some important things you must do before you drive away, some of these include:
Check Your Van
Check brakes and the quality of your tyres. Fit adequate towing mirrors. Make sure the weight is properly distributed. Check the hitch – make sure it is tight, and that everything is connected properly.
Check Your Weight
Make sure that you are within your legal weight requirements based on what your car can tow and what your van will tow once fully loaded. Make sure you know the different legal systems and rules for each different state as they can vary.
Safety Chains
Safety chains are compulsory in all states and territories of Australia. They must be strong enough to hold the trailer and prevent the drawbar from touching the ground, should the coupling fail or be accidentally disconnected from the ball.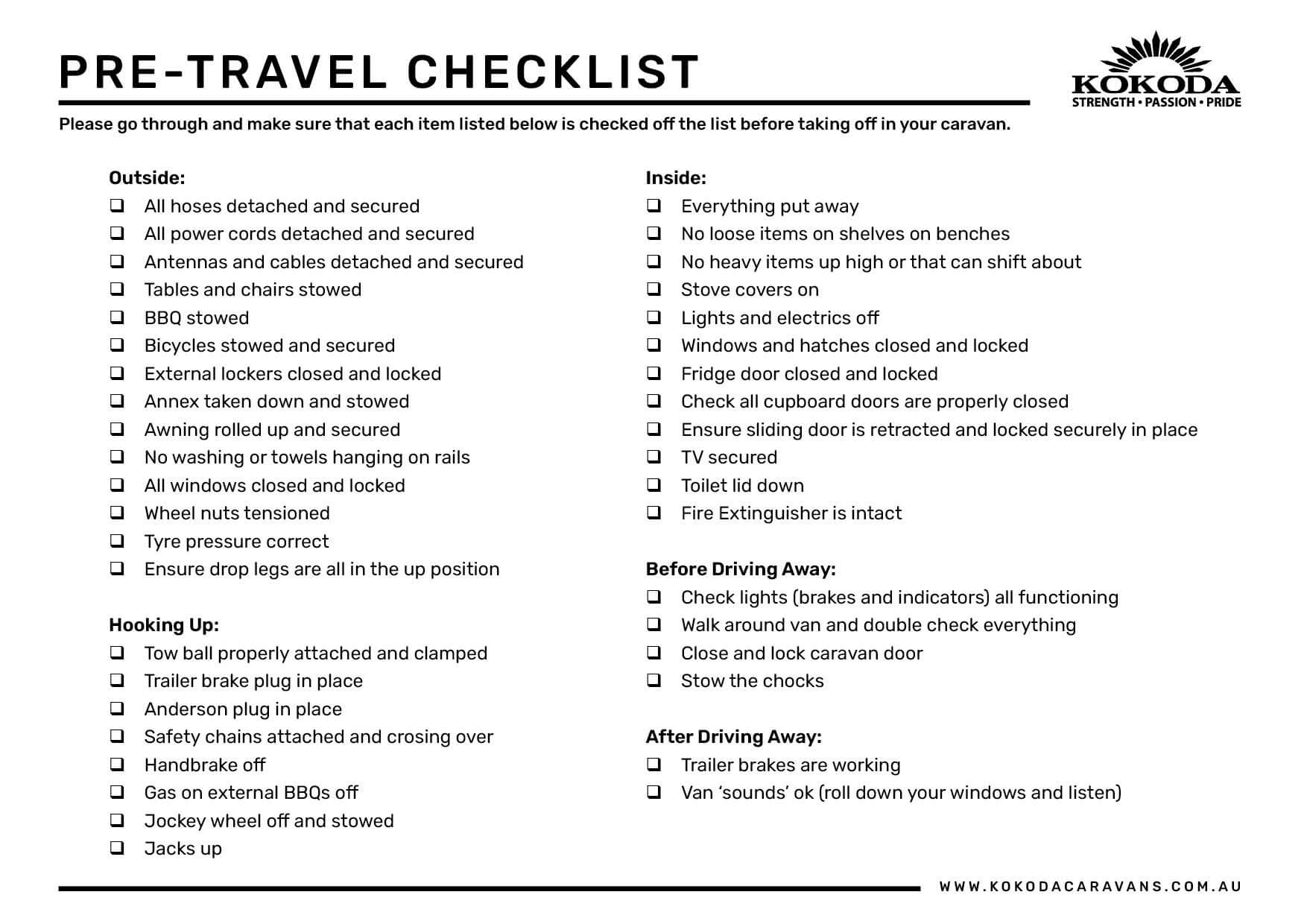 AUSTRALIAN MADE
Made and manufactured in Melbourne, Australia.
GREAT VALUE
Premium quality and unbeatable value.
QUALITY BUILT
Built with attention to detail and high quality.
NATIONWIDE WARRANTY
Offering a nationwide warranty so you can have peace of mind.