THE PROCESS. QUALITY ASSURANCE.
We make the buying process easy and stress free
You can feel confident you will have a seamless and carefree experience
Customer Service
Our friendly staff are here to help you on this journey. We're here to answer any questions you may have before, during and after your purchase.
We work closely with you to ensure your van will meet all your requirements and suit your lifestyle needs.
The Build
Once the specifications have been approved and your order signed off we then place your order into our build schedule.
We endeavor to provide you with a build time that suits you, keeping it as short as possible. We will communicate with you through the process keeping you up to date on the build.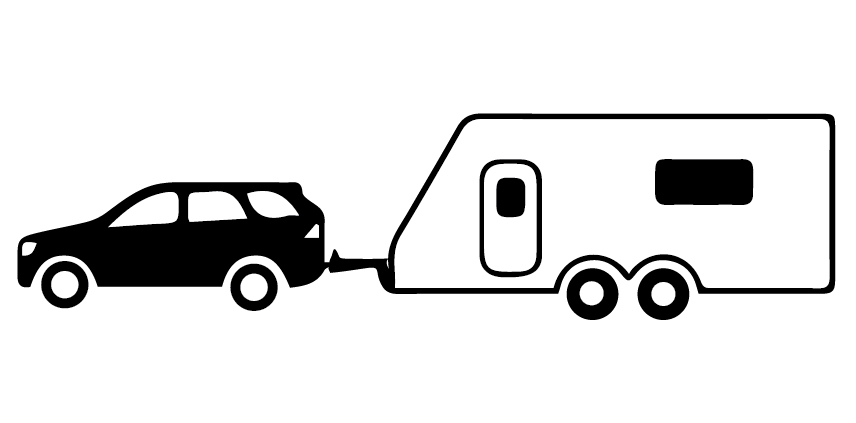 Pick Up / Delivery
Once your van has been built, we conduct a series of quality checks and notify you when it's ready for you to take home.
You can either come in to our factory to pick up your new van in person, or if buying from inter-state you can organise for it to be delivered directly to you.
After Care
We encourage that your new caravan receives a minor service at 3 months and a major service each 12 months.


Kokoda Caravans can conduct these services for you, however you may choose to use another reputable service agent. You can find more information about this on our Servicing page.
The Build Process.
Quality Assurance.
Where your dream meets reality
Order Sign Off
Your specifications are confirmed and your order is signed off & put into our build schedule.
Customer Updates at Each Stage
You will receive confirmation when your chassis arrives, as well as photos from framing through to final assembly.
Quality Checks
Quality Checks are performed in our factory at each stage and then again prior to handover.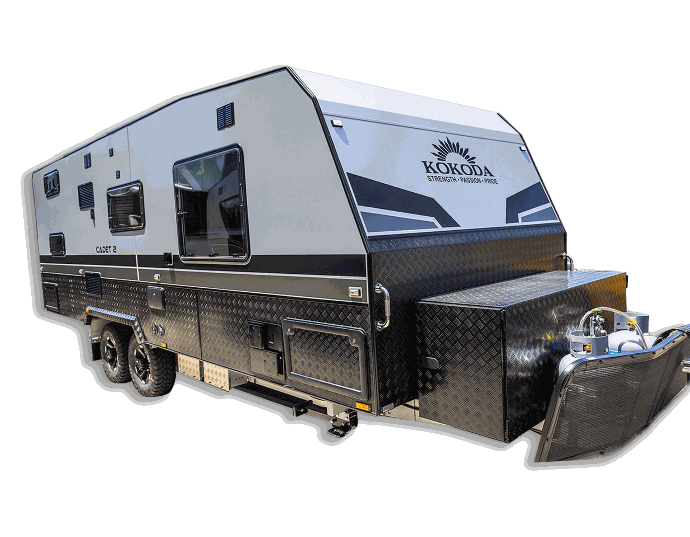 Individually Weighed
Each van is weighed during quality checks and then gets professionally detailed .
Handover Checklist
Prior to handover quality checks are performed again & then handover or transport of your new van is booked. (If applicable in VIC, registration is organised).
Satisfaction
You will receive a follow up from our sales team to ensure everything is going well and aftercare organised.
At Kokoda Caravans we work closely with you from the beginning of your journey, through the build process and after care.
We want to make this purchase as easy, carefree and exciting as possible. We work closely with you to ensure your specifications will work for your travel intentions and then once confirmed your order is signed off & put into our build schedule.
When your chassis arrives, you will receive confirmation and photos. We will continue to send you photos from framing right through to the final assembly. You will be on this journey with us and be able to see the production and build stages of your new van.
We perform quality checks in the factory at each stage, and then again prior to handover. During quality checks, each van is also weighed. Once fitted out, the van gets professionally detailed and final checks undertaken. Your van is then ready for you to take home and begin your adventures.
Handover from our factory or transport is booked so you can start enjoying your new van. You will then receive follow ups from our sales & after care team to ensure everything is going smoothly.
AUSTRALIAN MADE
Made and manufactured in Melbourne, Australia.
GREAT VALUE
Premium quality and unbeatable value.
QUALITY BUILT
Built with attention to detail and high quality.
NATIONWIDE WARRANTY
Offering a nationwide warranty so you can have peace of mind.
JOIN OUR MAILING LIST
Stay up to date and sign up to our newsletter