What destinations are on your bucket list? 
Must see destinations.
Australia has so many places to see, it really is hard to just choose a few. With a Kokoda you can go off-road, off-grid and discover hidden gems along the way to your destinations.
The Australian landscape is so beautiful and vast, you have amazing beaches, to splashing waterfalls, bushland and magnificent mountains. 

Here are a few spots that we recommend everyone visit:
Beaches : Sandy Cape & The Kimberley, WA
Mountains : Dargo, Vic
Waterfalls : Wangi Falls, NT
Sandy Cape, WA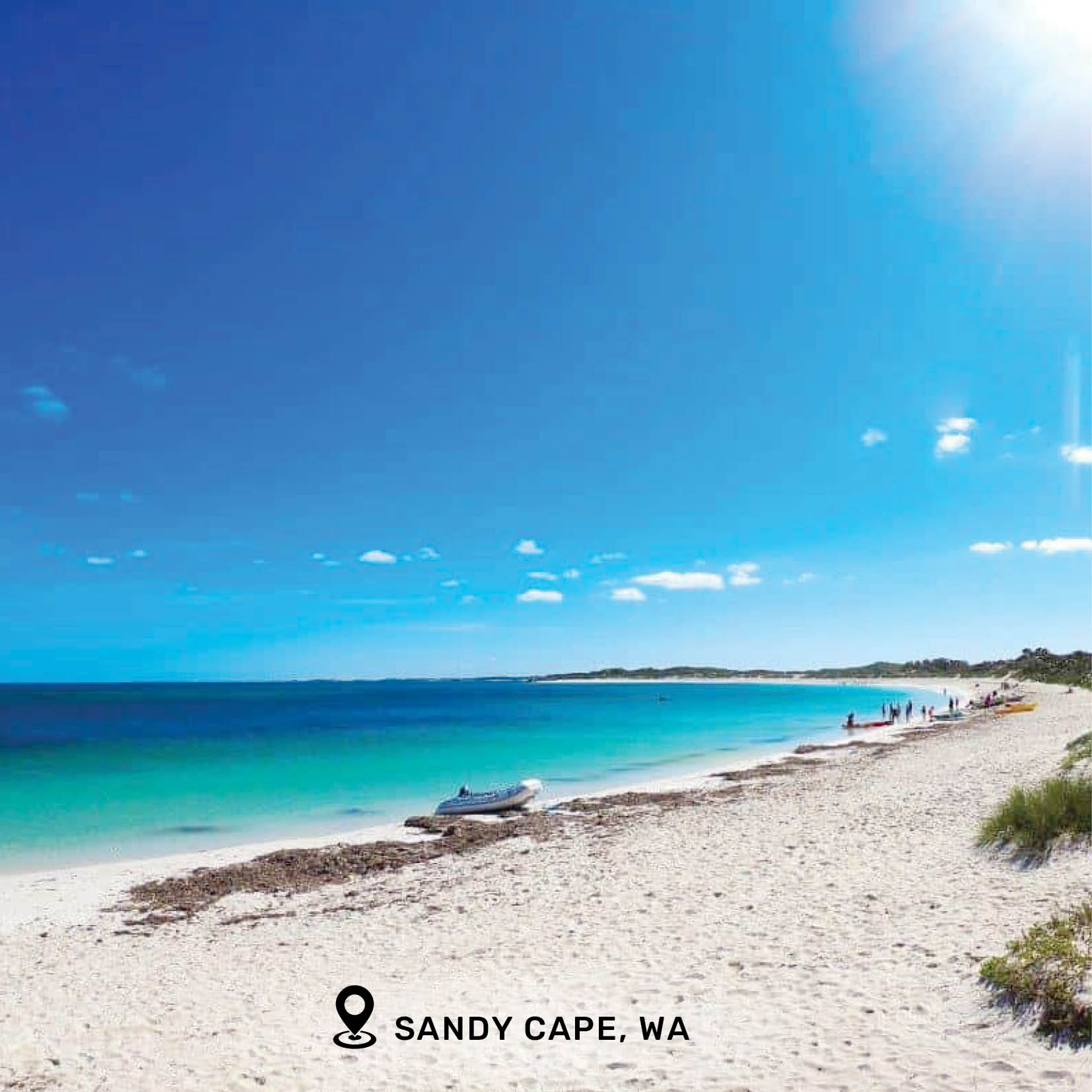 Sandy Cape is a white beach situated in a small, sheltered bay in Western Australia. It is 10km north of Jurien Bay, close to Perth.
Sandy Cape is amazing with stunning water, cool breezes and lots of marine life. You can swim in the pristine crystal calm waters, and if you're more adventurous you can have some fun Kayaking, Sand boarding, Bush hiking, fishing, snorkelling, boating. etc 
Pristine dunes run the length of the beach so don't forget your sandboard if you want to make the most of the dunes. For a sensational inland and coastal vista head to Grigson's Lookout, 6 km north of the Sandy Cape turnoff. 
Licensed road vehicles are permitted in the park and are allowed to use the beach between the high and low tide line.
Camping Sites at Sandy Camp are on a first come, first serve basis. No pre-booking is available.
Toilet and BBQ facilities are available, but no drinking water.
Dogs are allowed at Sandy Cape but need to be on a leash in some areas.
The Kimberley, WA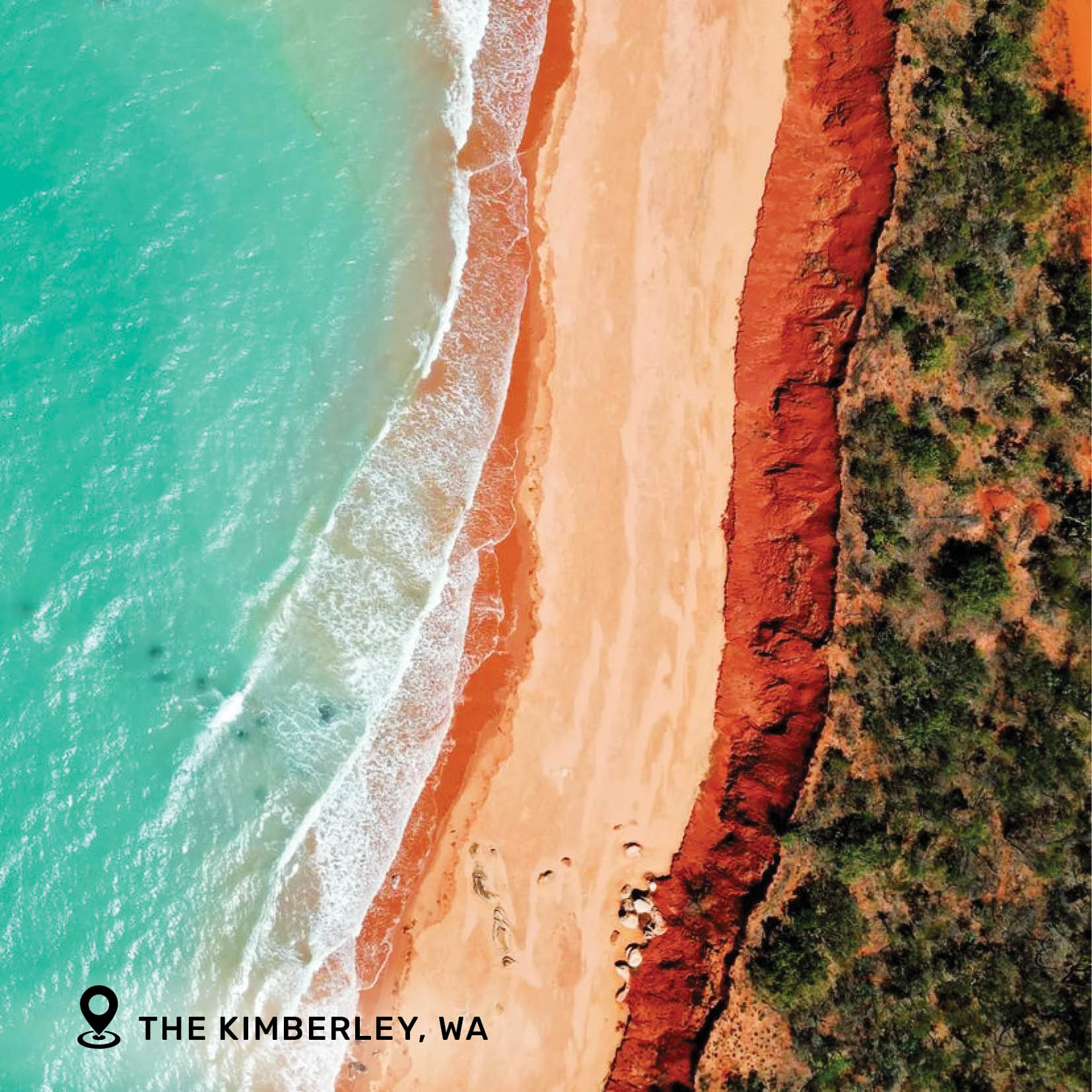 An ancient landscape covering hundreds of thousands of square kilometres, the Kimberley is one of the world's most precious wilderness regions. Kimberley beaches are truly in a class of their own. 
Covering nearly 423,000 square kilometres, this ancient region has fewer people per square kilometre than almost any other place on Earth.
Embark on one of the most awe-inspiring wilderness adventures on the planet and discover what billions of years of rock formations have left behind in the stunning natural landscapes of The Kimberley.
With breath-taking beauty at every turn, this fascinating region offers plenty of ways to uncover its best-kept secrets – from an Aboriginal walking tour through the World Heritage-listed Purnululu National Park, home to the Bungle Bungles' dramatic sandstone karsts, to an iconic sunset camel ride along Cable Beach in tropical Broome / Rubibi, or a scenic flight over the turquoise tidal waters of the mighty Horizontal Falls.
Step away from everyday life and head off the beaten track. Descend into Karijini National Park's cavernous gorges and crystal-clear waterways, then end each exhilarating day under a star-studded sky at one of the quietly luxurious remote resorts on offer.
Dargo & the Den of Nargun, VIC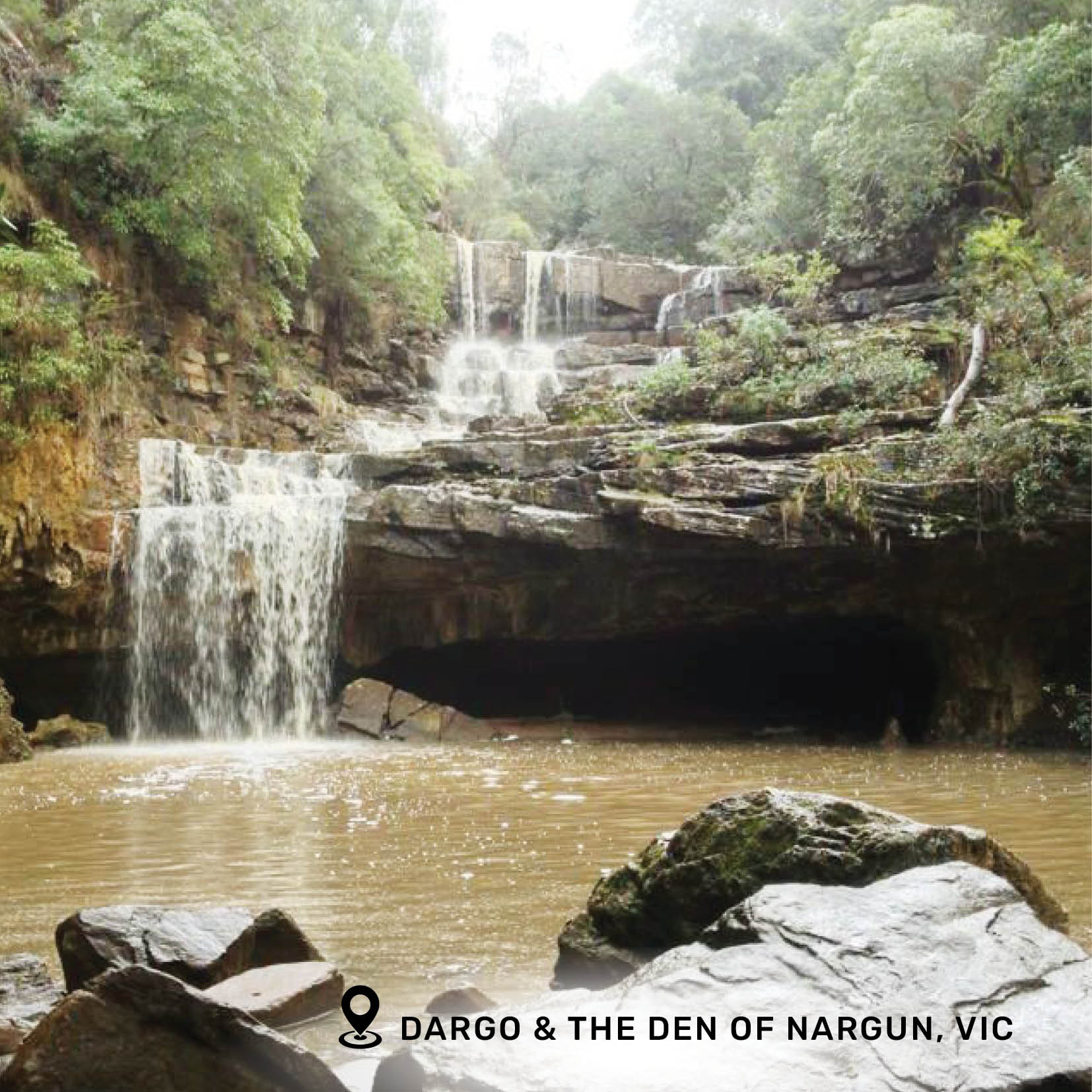 Dargo is one of Victoria's most remote communities, nestled in the foothills of the legendary Dargo High Plains. The tiny town of Dargo, has a small population of only approximately 150, is an entry point for the Alpine National Park, Avon Wilderness Park and Mitchell River National Park.
Dargo is located near the township of Bairnsdale VIC, which is about 3 1/2 hours from Melbourne. 
The name orientates from aboriginal legend. A creature of stone called the 'Nargun' that preys on those who stray too close to the Den. The best way to absorb the eerie atmosphere of the Den of Nargun is from a safe distance, it is not recommended to enter the Den itself as it contains fragile stalactites that are still forming and are easily damaged. The Gunai/Kurnai people also ask you to respect this special place by not entering the cave. The main picnic area is located at the Den of Nargun Carpark in the natural surrounds of the park. Toilets, picnic tables, gas barbecue and fire places are provided.

The actual walk into the Den is about 5 kms or 1 1/2hours. Make sure to wear comfortable walking shoes, it is not overly strenuous, but does have uneven ground and some steps up and down. Some of the features of the walk are the Bluff Lookout with views of the Mitchell River Gorge, deep green pockets of warm temperate rainforest and Woolshed Creek. As you walk through the rainforest gully, stepping stones lead you into the Den itself.
Wangi Falls, NT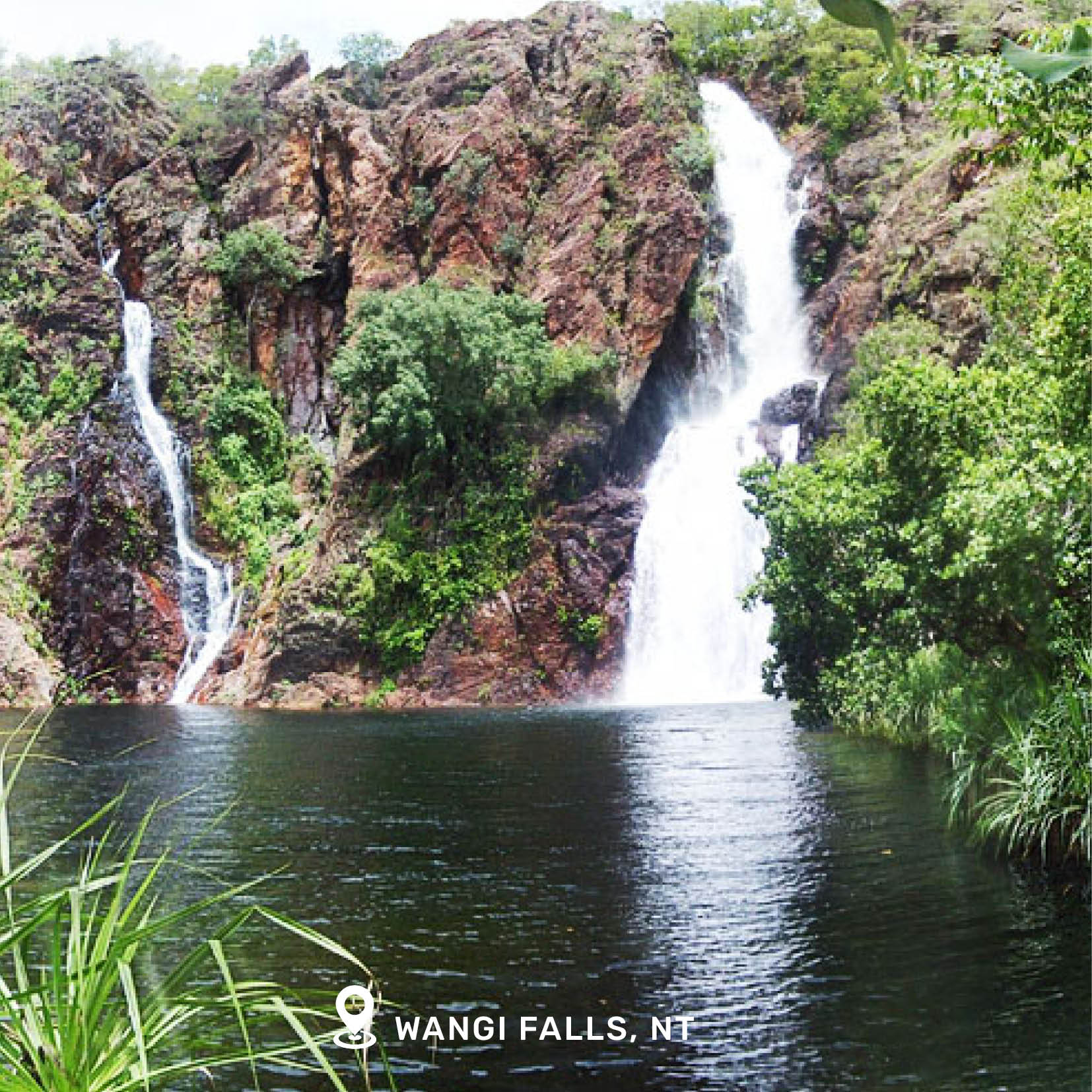 Wangi Falls is the best-known and most popular attraction in Litchfield National Park,  Northern Territory - a park renowned for its accessibility and pristine natural beauty.

Wangi Falls is one of the most popular swimming holes in Litchfield National Park. The falls flow all year round.
The swimming hole is a short accessible walk from the carpark. A large green grassy picnic area with tables is located next to the carpark. There are limited gas barbeques available for use.
The Wangi Campground is drive in access. There are accessible toilets and change tables as well as showering facilities. You must book and pay online for designated campsites and some multi-day walking trails. You can't pay at the park.